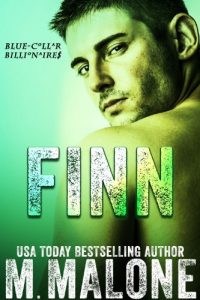 Steam: Steam Level 4
~ Now a USA TODAY bestselling book! ~
Finn Marshall survived several tours in Afghanistan before the billionaire father he barely remembers changed everything. Now he has it all: money, cars and most importantly: power.
Power to track down the woman who left him for a richer man.
Marissa Blake dragged herself out of poverty one client at a time, so she's thrilled when her company, Maid-4-U, gets a huge contract for a luxury penthouse. Until she sees who owns it.
Now to save her struggling business, Finn demands everything she once promised him. Money can't buy him happiness but it can buy him one thing:
REVENGE
Get Finn (Blue-Collar Billionaires #2) by M. Malone at Amazon
Have you read this book or another by this author? Tell us about it in the comments!