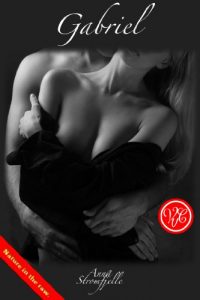 Steam: Steam Level 5
When Vanessa Van Cheele, wealthy but bored landowner, finds a naked teenager in her woods she doesn't quite know what to do. She's even less certain when he turns up uninvited at her house the next day.
WARNING: This 2500+ word story contains graphic language describing Vanessa's close encounter with Gabriel, graphic sexual description, and supernatural themes. Intended for mature 18 + audiences only. Erotic Fantasy/Horror.
…"But what do you eat ?"
"Flesh." said the boy, pronouncing the word with a slow relish as if he were tasting it…
Get Gabriel by Anna Stromfjelle at Amazon
Have you read this book or another by this author? Tell us about it in the comments!