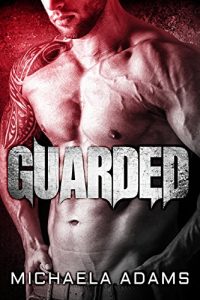 Steam: Steam Level 4
"I'm your bodyguard. That means your body is mine." His lips twitch. "To guard."
Jessa Blair, internationally famous superstar and actress, has a stalker problem. Well, she's always had stalkers and crazed fans but this time, it's serious enough that the FBI has had to step in to keep her safe. They can't seem to figure out who this mysterious stalker is so until they can solve the riddle, Jessa will be under lock and key of a personal bodyguard.
Rowan Matthews, former Green Beret and ex-member for the Black Wings Motorcycle Club, is now the new personal bodyguard for Jessa Blair. Not a Hollywood native, he expects to meet a vapid and narcissistic starlet. But what he finds instead is a brave and charismatic woman who has perfected the false smile to cover up her hidden wounds and pains.
But the stalker won't leave Jessa alone. And the Black Wings MC aren't content to ride on without their missing brother. With two immovable forces pushing down upon them, can Rowan keep Jessa protected? Can he guard her body? Can she guard his heart?
Get Guarded by Michaela Adams at Amazon
Have you read this book or another by this author? Tell us about it in the comments!