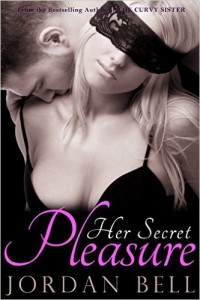 Steam:: Steam Level 5
What happens when the man you spend your nights with isn't the man you long for?
For Kara Mahoney, all of her secrets are tied to one man – Sean Castle. He was her first everything – her first kiss, her first love, and the first man to discover her obedient, sexual passions and dominate them. He was also the first to break her heart.
Six years later and her nights are spent with wealthy Marcus Giovanni who takes full advantage of her submissive vulnerability. He drives her wild, but he's not who she dreams about submitting to. Their complicated relationship is kept secret from the paparazzi who'd destroy her if they ever found out their city's favorite bachelor spent his nights with a curvy plus-sized nobody.
Everything changes when Kara is invited to the opening of an adult restaurant called Wonderland and it turns out not only is Sean Castle the Chef de cuisine at Wonderland, he's also part owner with his brother Zach. When Kara and Sean are reunited in the days leading up to the grand opening, old passions become hard to resist. Sean struggles against reclaiming the girl he thought he'd given up six years before and Kara's body threatens to betray her by surrendering to the man she hates as much as she loves.
Get Her Secret Pleasure at Amazon
What format is this book in? eBook
Have you read this book or another by this author? Tell us about it in the comments!