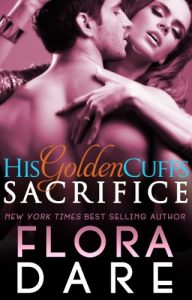 Steam: Steam Level 5
From New York Times and USA Today Best Selling Author Flora Dare comes a steamy, sultry, seductive contemporary romance serial that will leave you begging for more.
Anya is on the brink of freedom from her con-man father, until she finds herself pulled back into his world when he forges her name and implicates her in his crimes.
Her only hope for salvation is Leo, a self-made billionaire who left her as her mother lay dying. Anya needs Leo to save her from her father, and Leo needs Anya's name for his business… but as old flames rekindle, he realizes he needs her submission as much as he needs her name.
Will a sham marriage to a man she never stopped loving save Anya or leave her a broken sacrifice to her father's insatiable greed?
HIS GOLDEN CUFFS is a three-part serial (like a TV show).
Get His Golden Cuffs: Sacrifice: Part One by Flora Dare at Amazon
Have you read this book or another by this author? Tell us about it in the comments!