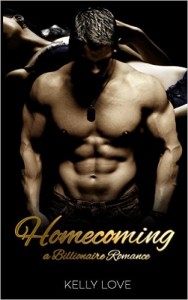 Steam:: Steam Level 5
FREE for a limited time!
Not much happens in the sleepy town of Nelson Montana. And that's why Keri Carlton decided to leave her hometown three years ago. In her time away, she's discovered that hard work and focus helps you graduate with a college degree. Keri's also lost her virginity, realized that three-way ménages are fun, and discovered that she is addicted to sex.
So when Keri returns to Montana and hears about the weekend orgies hosted by the local billionaire's son, she is more than eager to play. But not everything is what it seems. When her BFF warns her away from the young, sculpted bad boy billionaire-to-be, Keri becomes insatiably curious.
But Keri will find out soon that curiosity has its own price, especially when it involves bad boys with money.
What format is this book in? eBook
Have you read this book or another by this author? Tell us about it in the comments!