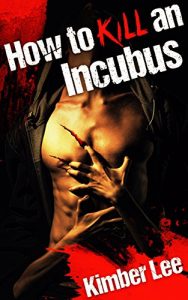 Steam: Steam Level 4
Fans of sexy romantic comedies with a dash of supernatural are comparing this book to The Charley Davidson Series by Darynda Jones and Anita Blake, Vampire Hunter by Laurell K. Hamilton!
"Rainelle, you were eye-f***ing me in the casino."
Rainelle Erickson is a gorgeous and sassy Private Investigator, with a peculiar ability. Being the daughter of a demon hunter, she can sense creatures of the night — supernatural beings on the prowl for fresh meat and sex. Living dangerously is her thing and raking out big checks by spying on cheating husbands and exposing them in public fuels her lifestyle. Needless to say, she already has her hands full. Then she bumps into Andrei and the risks just went through the roof.
Andrei Angelescu is as sinfully irresistible as any incubi can be, and he is not just any incubi – he is their king. The whole dark realm is subject to his every whim, and he enjoys the hell out of it.
A chance encounter at a casino sparks a forbidden liaison between the two. However, she is still her father's daughter, and having an affair with the demon king is not something her father would have approved of. Yet, with just one glance from Andrei's piercing cerulean eyes, she finds herself being plunged into unknown territories. The scariest thing is that she doesn't seem to care that much on whether she will sink or swim.
Will she fight her unholy — but oh-so-delicious — attraction to the dark lord? Or will she ignore the warnings of her demon hunter blood and give in to the indescribable enticing pleasures he brings her?
Get How to Kill an Incubus: A Rae Erickson Story by Kimber Lee at Amazon
Get Audiobook
Have you read this book or another by this author? Tell us about it in the comments!