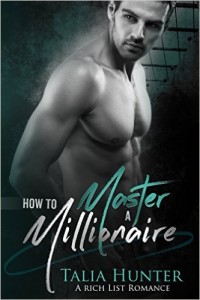 Steam:: Steam Level 4
He's not actually submissive. She's not really a dominatrix. What roles will they play in a game of love?
Max Oberon's got his big break. The millionaire model-turned-actor has just one problem. His next character's submissive relationship is a big part of the movie, and Max can't make it convincing. Only five days with a dominatrix can help him overcome his need for total control.
Ally is a broke blogger, and a story that frightens her to the core could be her chance to get back on her feet. By passing herself off as a dominatrix, she can publish a tell-all article and earn what she needs to stay afloat. But Ally's abusive ex left her with a self-confidence problem, and she's completely clueless about anything kinky.
Ally can't give orders. Max hates taking them. Together, they'll discover new ways of commanding pleasure, as long as Ally's lie doesn't sabotage their chance at love.
How to Master a Millionaire is the first full-length book in a contemporary romance series that features a HEA with no cliffhangers, and steamy sex without BDSM. If you like red hot sex scenes, electric chemistry, airtight writing, and laugh-out-loud humor, then you'll love this bright new voice in the romance genre.
Get How To Master A Millionaire at Amazon
What format is this book in? eBook
Have you read this book or another by this author? Tell us about it in the comments!