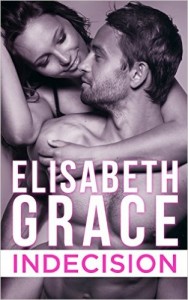 Steam:: Steam Level 4
From USA Today Bestselling Author, Elisabeth Grace…
Jackie Davenport will try anything once, especially in the bedroom. Anything except falling in love. She lives a carefree existence packed full of fun, but free from emotional entanglements and that's just how she wants to keep it. When she meets the new police officer in town, she's unable to deny the connection between them. His over confidence and bullish ways grate on her…still she can't help but find herself falling into his bed AND falling for him.
Jamie McTavish is man enough to admit that he probably didn't make the best first impression when he met the 911 Operator. That doesn't mean there isn't still sizzling sexual tension between them. He's a man of action and he's not content to sit on the sidelines until Jackie works out her issues. But trying to tame this tiger might be too big of a challenge for even him.
WARNING: In order to enjoy this book you need to be a fan of hot sex with equally hot guys and enjoy brooding alpha males. LOL
OTHER BOOKS BY ELISABETH GRACE:
Maine Attraction Series:
Indecision (Maine Attraction #1)
Indiscretion: Volumes 1-4 (Maine Attraction #2)
Limelight Series:
Rumor Has It (Limelight #1)
Picture Perfect (Limelight #2)
Collateral Damage (Limelight #3)
Standalone:
Built To Last
What format is this book in? eBook, Print Book
Have you read this book or another by this author? Tell us about it in the comments!