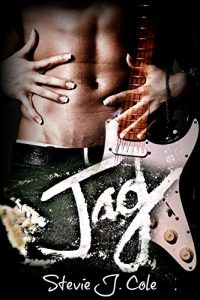 Steam: Steam Level 5
WARNING: This is not your traditional pretty romance. It's not even contemporary romance. First and foremost, it is a love story with addiction – until Jag meets the girl who can save him. It is raw. It is very realistic. It is the explicit story of an addict – a side of a disease that may be disturbing to some readers. This book contains explicit language, sexual situations, and scenes of drug use. This material is intended for a mature audience.
"My name's Jag Steele. I'm the lead singer and guitarist to the band Pandemic Sorrow, and I have a drug problem. Well, I mean it's not really a problem – unless you count the fact that I almost made my heart explode from all the blow I shoved up my nose a few weeks back…"
That was my introduction during my first stint in rehab. I'm messed up. If you asked anybody who I am there's a list they will go down: Famous, rock star, legend, drug addict, womanizing man-whore, but if you asked me, I wouldn't have the first idea of what to say, because I don't know who Jag Steele is. Really, I'm living every other damn person's dream, and all I want is reality.
Roxy Slade, that girl was my reality. My brutally flawed and beautifully broken reality. And she hated everything I stood for. To her I was just one of "those guys", and she'd rather be buried alive with poisonous snakes than give someone like me a piece of toilet paper to wipe their ass with. Brutal. Life. Is. Brutal. And it is just a giant pain, which is why I chase after anything to make it numb, anything that can fill this void. I just want anything that can make me not feel. I just don't want to feel.
Please note a portion of proceeds is being donated to a charity for drug addiction. Information about the charity is available inside the book.
Get Jag (Pandemic Sorrow Book 1) by Stevie J. Cole at Amazon
Have you read this book or another by this author? Tell us about it in the comments!