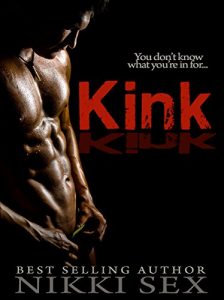 Steam: Steam Level 5
Emily Malone snuck into my life, slipped under my skin, and right into my heart. Little did I know that danger and death tagged along with her, following in her innocent wake.
I'm always in control – but not with her. Emily makes me doubt myself because she's so important to me. Em knows nothing of the lifestyle. I know she's submissive, but I must take it slow.
Gradually, step-by-step, I'll teach her to enjoy my particular brand of kink, my unique darker needs. She'll learn to love what I love. What I need.
That is if both of us live long enough to complete her training
Get Kink (Fate Book 2) by Nikki Sex at Amazon
Have you read this book or another by this author? Tell us about it in the comments!