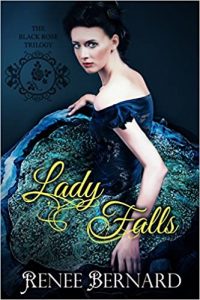 Steam: Steam Level 4
Raven Wells is no ordinary girl. Plucked from an orphanage by a scheming earl, she has been raised like a thoroughbred, groomed for one purpose: Revenge. Unfortunately, the Earl of Trent never let her in on the plan, so when she meets the man of her dreams, Sir Phillip Warrick, she has no idea that every lesson, every tutor and every impulsive inch of her was crafted for his seduction and destruction. What she does know is that love is the prize she wants most and that nothing should stand in a woman's way to getting what she wants.
Phillip Warrick is simply trying to recover his friendship with the earl, unaware that the man has spent years laying the foundation for destroying Phillip's peace of mind. What he does know is that the earl's ward, Raven Wells, is mesmerizing, fascinating and apparently without reserve. Witty, beautiful, impulsive and impossible—she is like a siren beckoning him to forget the rules and seize only the pleasures of the moment.
Together, their love will set in motion a series of events that no one can foresee. Revenge creates more than one victim, but also more than one winner. Raven Wells will be transformed into a force of nature the likes of which Victorian London has never experienced before. LADY FALLS is the birth of the Black Rose and the end of innocence.
**
From acclaimed USA Today bestselling author, Renee Bernard, comes a new trilogy of gothic power and twisted sensuality. Here's a slice of historical romance not generally found in the mainstream—so pull up a chair, settle in for a good read and hang on!
Get Lady Falls (The Black Rose Trilogy Book 1) by Renee Bernard at Amazon
Have you read this book or another by this author? Tell us about it in the comments!