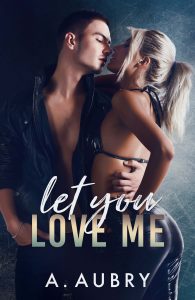 Steam Level: Steam Level 4
Category: New Adult Comedy Romance
About Let You Love Me:
Cora Carlson was Hollywood's It-Girl. She had everything she could ever want but was always looked as a meal ticket by everyone around her. Zander Green was loving the playboy life, never letting any girl get too close. When their two worlds collide, will there be sparks or will their issues of their pasts keep them from a future together?
Purchase Print Books
Buy Let You Love Me Print Edition at Amazon
Links to Purchase eBooks
Link To Buy Let You Love Me On Amazon

Disclaimer: All information for this book was submitted by the author and is presented as is so you get to know the author and their style. Prices are subject to change.