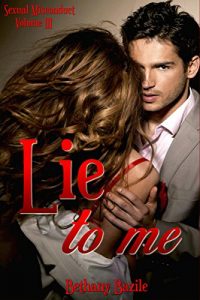 Steam: Steam Level 4
It was all too much. There was no way I could keep piling up these lies without it all tumbling down.
I was desperate to keep her, even if it meant I had to lie to her. But when everything unravels, the only thing that can save us is the truth in our love.
Get Lie To Me (Sexual Misconduct Book 3) by Bethany Bazile at Amazon
Have you read this book or another by this author? Tell us about it in the comments!