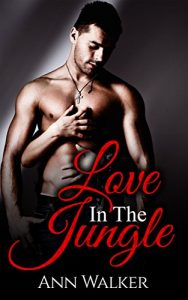 Steam: Steam Level 4
Clara is a workaholic who has been having second thoughts about her career choice. One day her demanding bosses ask her to do something she knows is unethical. Clara refuses to comply and is forced out of the company. Clara is heartbroken, but decides to fulfil a lifelong dream and embark on a trip of a lifetime. On the way she meets a good looking stranger who's path seems destined to weave with her own. Follow Clara's journey as she travels to find hope, love and happiness.
*This book is part of a 3 book continuing series. This book contains sexual situations and is intended for readers over 18 years of age.
Get Love In The Jungle by Ann Walker at Amazon
Have you read this book or another by this author? Tell us about it in the comments!