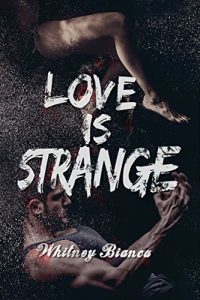 Steam: Steam Level 4
I wanted Elliot. Elliot wanted me.
It sounds so simple, but it's not. It never was and never will be.
It's all darkness now. Dark as the deep, black ocean in front of me. I know I'll never stop wanting him, but fate had other plans for us. Everything broke apart and floated away, so far that I can barely remember what it feels like to touch it.
Years pass, but some people never get forgotten. Some wrongs never get righted. Some memories refuse to stay dead and buried.
There are wounds that never stop bleeding. Believe me.
I thought I knew what love was, but I had no idea.
Love Is Strange is the long-awaited sequel to the Dark Erotic Best-seller I Know What Love Is.
For Mature Readers Only.
Get Love Is Strange (I Know… Book 2) by Whitney Bianca at Amazon
Have you read this book or another by this author? Tell us about it in the comments!