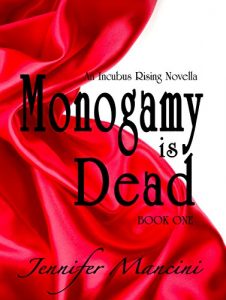 Steam: Steam Level 4
"Gabriel," Bianca whispered. "What have you done to me?"
"Done?" he asked, his own voice gruff and filled with need. " Nothing really. Yet. But I plan on doing many, many things to make you love me."
Socialite Bianca Lightenger has everything a woman could ever hope for: a wealthy husband who adores her, a mansion full of servants, and more designer labels than a trunk sale. Still happiness eludes her. The only thing that seems to temper the dull ache of ambivalence is casual sex with a long line of willing victims, a string of lukewarm affairs. Until the one day that the pleasure finally fails to outweigh the emptiness of her reality.
Desperate to make a fresh start, Bianca finds herself eagerly searching for the happiness that seems intent on eluding her. When that happiness arrives in the guise of the handsome and enigmatic Gabriel Falcone, Bianca is forced to reexamine her views on love and life. And when she finds out that the man she is quickly falling for isn't what he seems, Bianca is more at odds than ever; can she just accept the love that Gabriel has to offer on his terms or did she already miss out on the perfect fairytale life of her dreams?
Reader beware: Monogamy is Dead is not a typical HEA romance. This is the beginning of the Incubus Rising adventure, with our gorgeous Gabriel Falcone at the helm, but is not for the romantic faint of heart. This novella embraces the idea that love is often complicated, no matter what the heart may want, and that sometimes we're forced to jump into the crazy abyss of loving someone, with no assurances or guarantees of where you may end up.
Get Monogamy is Dead (Incubus Rising Book 1) by Jennifer Mancini at Amazon
Have you read this book or another by this author? Tell us about it in the comments!