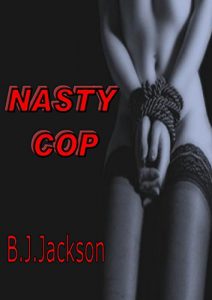 Steam: Steam Level 5
What do you do if you get caught embezzling almost 5 million dollars? What do you do if you're facing charges and you might end up in a prison for years? What do you do if you're blackmailed by the Detective? What if it's not the money he's after?
Let me tell you a little bit about myself. My name is Michelle. I am thirty-two years old. I work as an accountant in an investment company. Wait, that is not actually true. I worked as an accountant. I was involved in embezzlement of 4.7 million dollars, and I got caught. So, why wasn't I convicted or even charged of embezzlement and money laundering yet? It's simple, the detective or the Nasty Cop as I call him (not to his face, though), has other plans for me. He started blackmailing me, but it's not the money he's after. I never thought that I was going to get caught, not in a million years! Well, maybe I'm lying again. Maybe I expected on some
level it would happen. Maybe, I wanted to be punished, since I hadn't been properly f….. in last three years, and not f….. at all in the last few months, so a subconscious urge to be punished was almost natural.
Get Nasty cop by B.J. Jackson at Amazon
Have you read this book or another by this author? Tell us about it in the comments!