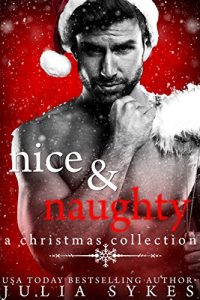 Steam: Steam Level 5
A collection of Christmas happily-ever-afters featuring your favorite couples from the Impossible Series
A Decadent Christmas
You're invited to a Christmas party at Club Decadence! Catch up with Derek and Sharon, Clayton and Rose, Reed and Katie, and Smith and Lydia.
Happily Ever After
Three years after the tumultuous beginning of their relationship, Sean and Claudia are blissfully married and have a beloved daughter. But is Claudia as blissful as she seems? Silently struggling with her own demons, she tries to hide her emotions from Sean. Her Dominant husband won't allow it, and he has a naughty Christmas surprise planned to help his wife learn to trust him again.
Christmas Knight~NEW Smith and Lydia Story!
This Christmas, Smith and Lydia have more to anticipate than the holidays: the arrival of their daughter. Join them in celebrating the joys of the season!
Note: This sweet and steamy collection includes two previously released stories, A Decadent Christmas and Happily Ever After. Christmas Knight is a brand new release. Merry Christmas!
Get Nice and Naughty: A Christmas Collection by Julia Sykes at Amazon
Have you read this book or another by this author? Tell us about it in the comments!