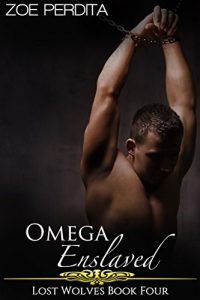 Steam: Steam Level 5
Felix Underwood is an omega and a con man, but all that ends when he's captured by Interpol. His only shot at freedom is a dangerous mission to gather information on the infamous alpha wolf, Lucien the Bloody King of Wallachia. When the mission goes south, Felix ends up as a spy in Lucien's clutches.
Lucien Mircea fought long and hard to become the ruthless alpha king he is today, but Felix challenges all of that. The mysterious omega wolf riles up Lucien's alpha instincts and sets his blood on fire. Lucien swore he'd never fall for a measly omega, yet the thread of destiny intertwines them.
Hundreds of miles from home and dogged by hunters, Lucien and Felix must work together if they want to survive. Can the alpha and omega overcome betrayal and learn to trust the mate bond that connects them?
Contains gay enemies to lovers romance and an out for you/gay for you romance between a sexy alpha wolf king and an omega wolf and includes graphic gay sex, violence and an HEA ending.
Get Omega Enslaved (Lost Wolves Book Four) by Zoe Perdita at Amazon
Have you read this book or another by this author? Tell us about it in the comments!