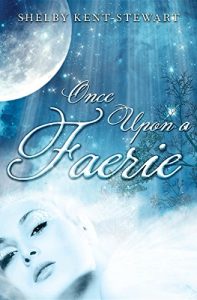 Steam: Steam Level 5
Classical violinist Ashling Michaels has her hands full. It's one thing to discover she's not who she thinks she is, but when she learns she's mated to the men of her dreams, a wizard, a vampire and a wolf shifter, what's a girl to do? Add to the mix an ancient prophecy which foretells her fate as humankind's best hope for survival and things go from the sublime to the absurd. It is January 2014. In less than twelve months, the winter solstice will signal The Coming, the day foretold when The Others will rid the planet of those they see as interlopers, every human man, woman and child. As the clock ticks down, her mates will face their own moment of truth. Centuries-old enemies of The Others, they have sworn an oath to protect humans, but can they do it and risk losing the feisty, fearless woman whom they cherish above all things?
Get Once Upon a Faerie by Shelby Kent-Stewart at Amazon
Have you read this book or another by this author? Tell us about it in the comments!