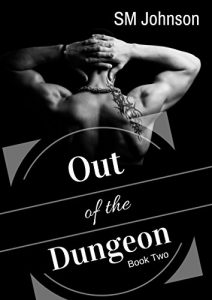 Steam: Steam Level 5
Reality interferes with fantasy…
When Jeff is injured in an accident, there's no time for dungeon play. Traction is like non-consensual bondage, and Jeff calls "red." Roman's love for Jeff is as strong as Roman himself, but how much can a man lose before he gives up everything?
Club owner Roman has the perfect Master/slave relationship with his life-partner Jeff, and when they increase the eroticism of their play by bringing Dare into their bed, Roman has everything a man in his position could ever want.
Until the accident.
Now the triangle is completely unbalanced.
Sometimes life is messy, and decisions made in crisis have ramifications far beyond the moment. If Roman manages to sort it all out, will Jeff come back?
You can take the Master out of the dungeon, but can you take the Dungeon Master out of Roman?
70,000 words M/M, M/M/M, F/F, F/M
Get Out of the Dungeon (Dungeon series Book 2) by SM Johnson at Amazon
Have you read this book or another by this author? Tell us about it in the comments!