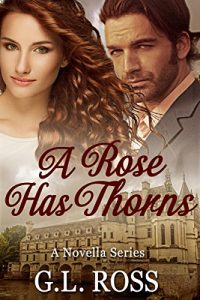 Steam: Steam Level 4
Graham Gaskin and March Ranch have met their match with a feisty, Texas red-head, with an Irish temper, named Leslie Taylor. The interior decorator has relocated to Birmingham, Alabama and it doesn't take long for her to become intrigued with the Wrangler wearing rancher. Graham is captivated by the new "Yellow Rose of Texas" re-decorating his offices, but the wealthy race-horse owner soon learns even the most delicate roses have thorns.
This is a novella series for ages 18 and over, due to explicit sexual language.
Get A Rose Has Thorns: A Novella Series: Book One by G.L. Ross at Amazon
Have you read this book or another by this author? Tell us about it in the comments!