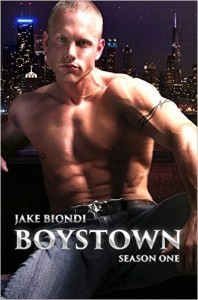 Steam:: Steam Level 4
One of the most diverse and lively neighborhoods in the country, Chicago's BOYSTOWN has something for everyone. So it's no wonder that Jesse Morgan and Cole O'Brien chose to live there upon graduating from college. Ready go begin the next phase of their lives in an exciting new city, Jesse and Cole quickly find themselves at the center of a new group of friends.
Joyelle and Derek Mancini have been happily married for years, but Derek is harboring a secret that could tear them apart. Derek's brother Emmett is about to discover that his boyfriend Keith Colgan has a past that will haunt them both. Long time couple Logan Pryce and Max Taylor must face a crisis that neither of them expected. And, before they realize it, Jesse and Cole find themselves at the center of it all in the adult playground known as BOYSTOWN.
What format is this book in? eBook, Print Book
Have you read this book or another by this author? Tell us about it in the comments!