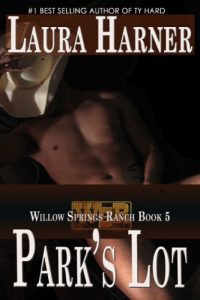 Steam: Steam Level 4
When vegan, peace-loving, social do-gooder Park Williams stumbles across the half-dead cattle rancher who has been sabotaging the Willow Springs Ranch in the name of a homophobic militia group…there's only one thing to do. Save his life, then share his tent. Waking to find the man's dick pressed against his ass is just a bonus.
Tanner Triplett is in trouble. Not the your-brother-is-a-sociopathic-murderer-and-you're-his-next-victim sort of trouble. Not even the your-father-is-trying-to-overthrow-the-federal-government-and-you're-going-to-jail-for-helping kind of trouble. No…this is the sort of trouble that comes when you wake up with stranger's dick in your hand. Holy fuck. How is he going to get out of this?
A sudden need to run for their lives ought to do it.
Determined to make amends, Tanner leads Park to the relative safety of the WSR, where the biggest danger should be from gun-wielding cowboys seeking revenge. Tanner hadn't counted on sharing a room with the exotically beautiful Park or the danger to his heart when the carefully erected walls protecting his secret come tumbling down.
Get Park's Lot (Willow Springs Ranch Series Book 5) by Laura Harner at AmazonHave you read this book or another by this author? Tell us about it in the comments!