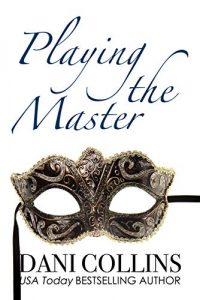 Steam: Steam Level 4
Ann Parker has been at the mercy of her vicious stepfather for years. Now he's forcing her to marry a stranger, the coldly handsome Porter Navarro, in a week. She's led a sheltered existence and had to develop a submissive attitude out of self-protection, but when she's secretly made over and presented to Porter as "Violet," she finally begins to taste liberation.
Porter Navarro is a renowned Master in some of the darkest sex clubs around the world. Initiating the fresh submissive, Violet, is an exquisite pleasure—especially when her streak of rebellion shows itself, challenging his ability to control her. The more he sees of her, the more fascinated he becomes, but she has already told him she won't see him after he marries at the end of the week.
As the clock ticks down, the stakes heat up, and their deepest desires are exposed. Ann hopes Porter will throw over their marriage in favor of pursuing Violet, proving he has feelings for her, but what happens if her secret is exposed before then? She longs for true freedom, but it could cost not only her sensual teacher, but the man she's grown to love…
Get Playing The Master (Pleasure In Disguise Book 2) by Dani Collins at Amazon
Have you read this book or another by this author? Tell us about it in the comments!