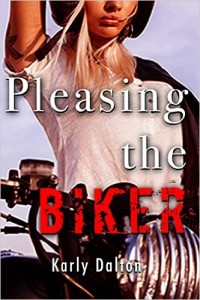 Steam:: Steam Level 4
Just looking at his bulging arms riddled with tats, made my legs quiver with weakness. I felt myself giving in to him. I ached to please. I was going to let him do anything he wanted. I only wished I knew just how far he was going to take it.
Get Pleasing the Biker at Amazon
What format is this book in? eBook
Have you read this book or another by this author? Tell us about it in the comments!