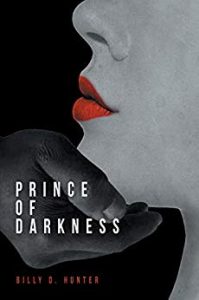 Steam Level: Steam Level 4
Category: BDSM
About Prince of Darkness:
Sarah's dreams are the stuff of fantasies that few women like her dare to embrace, but they carry prophetic messages with them that reveal their clarity in hindsight. While working as an intern at her father's firm, she cannot help but be obsessed with Lucius Prince, one of the senior partners and her father's colleagues. With this obsession comes discovery of a world of eroticism and intrigue that sets Sarah on a journey of self-discovery that envelopes everyone in her life. As she pursues this torrid affair, she will cross countless boundaries and numerous taboos on race, sexual orientation, social status, and alternative relationship dynamics. Her guide on this quest will be the heavy yet loving hand of her beloved mentor and boss, Lucius Prince. As Sarah is taken under his wing and willfully bends to his whim, Lucius's inner demons toy with the chinks in the armor that has long kept his heart inaccessible to women. As Sarah's mind, body, and soul are stretched to limits beyond reason, she learns to become a better person that can live beyond her gilded cage. As she strives to do anything necessary to secure the love of her master, it becomes all the more questionable if the breaking point will secure the tether that binds them or drive them forever apart.
Purchase Print Books
Buy Prince of Darkness Print Edition at Amazon
Buy Prince of Darkness Print Edition at Barnes and Noble
Links to Purchase eBooks
Link to Prince of Darkness for sale on Kobo
Link to Prince of Darkness on Google Play

Disclaimer: All information for this book was submitted by the author and is presented as is so you get to know the author and their style. Prices are subject to change.