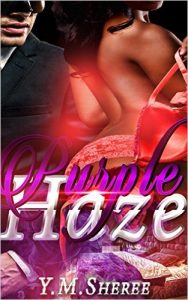 Steam:: Steam Level 4
Imani Rose is overworked, stressed, and sexually deprived. Between dealing
with a no good, lying, and cheating ex boyfriend. Her 60 hour work week has
her all work and no play. Not to mention the impure thoughts she has of her
boss Sebastian Chandler. With all the mayhem in her life she never knew a
spa day would lead her to Purple Haze. Where her Impure Thoughts would
turn from fantasy to reality with the help of a masked man. Her once bland
social life has sparked to life once again. Does the ex, the masked man, or
her boss fulfill her needs?
Sebastian Chandler owner of Chandler Enterprises keeps his business and
personal life seperate. Learning a valuable lesson from a past experience.
The problem he has with that, is he became enamored by the exotic forbidden
fruit which is his Executive Assistant Imani Rose. Does he keep having
lustful images of tasting her fruit or does he throw caution to the wind
and claim her as his. Consequences be damned.
What format is this book in? eBook
Have you read this book or another by this author? Tell us about it in the comments!