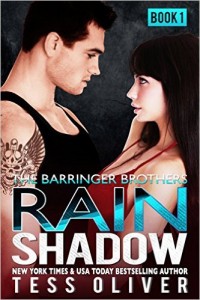 Steam:: Steam Level 4
"I am on my knees begging for the next in the series and I think when it's over you will be too." -Xavier's Book Reviews
"This book was just out of this world!!! I mean…. Just blew me away!!!" -We Like it Big Book Blog
Luke Barringer finds himself in the desert near death, unsure of his name and with no recollection of his past. As the hot sun bears down on him, his will to live slips away, but he can't close his eyes. Sleep is the enemy and now it seems he has found his own slice of hell. But through the mist of his agony, a girl's soft voice drifts over him and the sound of it draws him away from the darkness.
While riding her horse, Evangeline "Angel" Sharpe finds a man bloodied and beaten. Despite knowing that she'll be in trouble for bringing him to the Bedlam MC compound, she takes him home to tend his wounds. While the handsome stranger heals, Angel finds herself falling for him. As the mystery of his past is revealed, she helps him struggle with the truth, a truth that will lead to his true identity . . . an identity that could destroy Angel's world.
Warning- This title contains strong language, alcohol use, violence, and sexual situations.
Rain Shadow Book 1 of 5
The Barringer Brothers Series
Approximately 40,000 words.
Get Rain Shadow at Amazon
Get Rain Shadow at Barnes and Noble
What format is this book in? eBook, Print Book
Have you read this book or another by this author? Tell us about it in the comments!