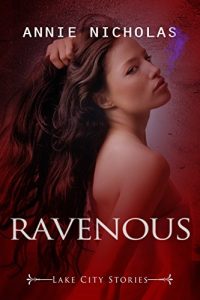 Steam: Steam Level 5
Suffer the hunger.
Pia Blyton wants it all. A steady boyfriend, love and her independence. But to ignore her succubus nature is to welcome chaos. Every three days she must orgasm to feed. Bad sex isn't an option. Stave off the hunger for too long and her demon side peeks out, and its tastes are much less discerning than hers.
One bad day, one wrong decision, and her demon takes control of her libido and kisses all her best intentions goodbye.
Brokenhearted and ashamed, Pia is dragged home to Lake City by Zur-Sin, a vampire her father paid to find her. Caught in a world where mortal desires are seen as a weakness, Pia needs to figure out how to protect her heart from her deepest longings.
An emotional journey with steamy menage bits.
Get Ravenous (Lake City Stories Book 1) by annie nicholas at Amazon
Have you read this book or another by this author? Tell us about it in the comments!