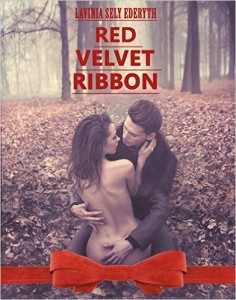 Steam:: Steam Level 4
When Autumn comes to her senses, she finds herself lying naked in a forest clearing. The husky voice of a man sounds in her ears just before she faints again. How did she end up there in the middle of the night? Who is that man and what does he want from her? Is he the perpetrator or her savior? Next time Autumn wakes up, she is in a dark bedroom of an old, badly preserved gothic mansion. She tries to escape but her way is blocked by a man who keeps a dark secret and a pair of sharp fangs.
Red Velvet Ribbon is a story on how a series of actions of betrayal and hatred can lead to a new beginning and true love.
Reader's Advisory: This is an erotic paranormal suspense story that contains explicit love scenes.
Get Red Velvet Ribbon at Amazon
What format is this book in? eBook
Have you read this book or another by this author? Tell us about it in the comments!