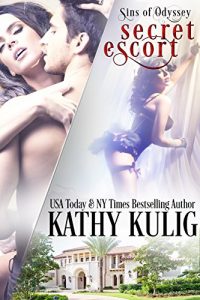 Steam: Steam Level 5
Scorching. Emotional. Edgy.
They want her for their shameless game. She agreed to play for one night. But what happens when love gets in the way?
Mariko Maguire refuses to let another man break her heart. So why not indulge in a sensual fantasy? If she's daring enough, she'll abandon prior commitments, shed inhibitions for one wickedly lustful evening.
Justin is a college professor who must confront secrets and regrets from his past. He's thrilled to awaken the potent heat of desire within the beautiful Mariko. He wants her, he's obsessed with her, but is she ready for what he has in mind?
Carter, a commercial pilot, is always looking for a new sexual adventure and more than willing to be Mariko's escort. A hot ménage could be in their future, but what happens when love gets tossed into the middle?
As one passionate night takes an unexpected turn, whose heart will break and who will walk away from a sensual night at Dark Odyssey?
Don't miss other books in the Sins of Odyssey series:
Secret Destiny, Book 1
Secret Escort, Book 2
Secret Sins, Book 3
˃˃˃ ˃˃˃ Steamy, edgy, deeply emotional, the Sins of Odyssey Series will seduce you, ravish you, and lure you into its kinky world.
Dare to explore your secret desires and forbidden fantasies in Dark Odyssey.
Get Secret Escort (Sins of Odyssey Series Book 2) by Kathy Kulig at Amazon
Have you read this book or another by this author? Tell us about it in the comments!