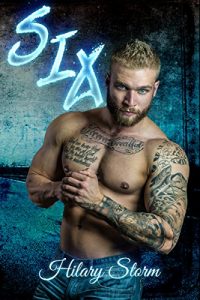 Steam: Steam Level 4
HOT MC Stand Alone!
*****Warning***** Not intended for those 18 years or younger or people sensitive to violence, strong language, or graphic sexual situations.
Blade Montgomery takes shit from no one. He's a leader. He's a fighter. He's the President of an MC. His nature to take care of others precedes his will to do anything for himself. He's a protector. He's a no nonsense kind of guy with the sexual appetite of a beast.
Tori Douglas is an independent woman who doesn't need a man. She finally has her life on track to move forward and the last thing she needs is a bad guy to mess it up. She's sassy. She's sexy. She's strong and she'll have the men begging to have a chance with her, but none of them will.
He's determined. He's stubborn and she's just as bad. What happens when these two meet? Will he tolerate her feistiness? Or will he have her out on her ass to prove a point? She's his sister's best friend and he refuses to mix family with the club life, but they have a connection much deeper than either of them can fight. Life is crazy and life is short, so how will these two make it through the challenges that explode around them?
Get Six by Hilary Storm at Amazon
Have you read this book or another by this author? Tell us about it in the comments!