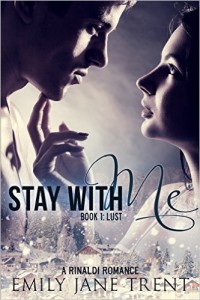 Steam:: Steam Level 4
Stephano knows the gorgeous woman he just met is trouble!
But he cannot resist Kyra.
Stephano Rinaldi sees beautiful women all the time as a fashion photographer. But the wealthy hero cannot lose the chance to get to know Kyra better, even though they have only a couple of days together.
˃˃˃ Kyra mistrusts men and sees no reason the sexy photographer should be any different.
Kyra Walsh is swept off her feet by charming Stephano in this steamy love story. She should turn away, but a taste of him is addictive. One hot interlude leads to another. Each time the sex is hotter than before. Yet she knows there is no future for them.
"It wasn't just that Stephano was handsome. It was those copper-brown eyes rimmed in dark blue, and the way he looked at her. It was as though Stephano could see into her heart, and knew how she felt, though she did her best to hide it. Kyra wasn't right for him. Or for any man, really. Casual dating was one thing. A serious relationship was another. And with Stephano, casual was impossible. He stirred feelings that Kyra was ill-equipped to handle. If she didn't watch it, things would get messy."
Kyra can't seem to find the right guy. In the past, she has been abused. Her best friend introduces her to a heartthrob billionaire bachelor at a fashion show in Zurich. There is every reason they shouldn't be together, but the attraction is too strong. When Kyra's past threatens to ruin their relationship before it has even started, Stephano vows to save her.
˃˃˃ Series Description:
Kyra's Story is a sensual romance series consisting of 4 romantic suspense thrillers:
"Stay With Me" – Book 1: Lust /Book 2: Secrets/Book 3: Betrayal/Book 4: Confessions
Kyra Walsh was Leah Ivers best friend in the Gianni and Leah seductive romance series. Now you can read about her love story with Stephano Rinaldi in the steamy, suspenseful romance "Stay With Me."
Genre: erotic romantic suspense thriller, sexy romantic series, erotic thriller novel, steamy new adult romance
Get Stay With Me at Amazon
Get Stay With Me at Barnes and Noble
What format is this book in? eBook, Print Book
Have you read this book or another by this author? Tell us about it in the comments!