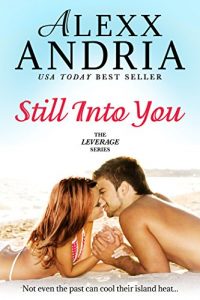 Steam: Steam Level 4
Sometimes a second chance is the last thing someone deserves but the one thing they desperately need.
As far as Dr. Miles Lassister is concerned, Hollywood sweetheart Dani St. Claire is the devil.
Sure, she's beautiful but that gorgeous face and fire-red hair is just a front for a soul-sucking man-eater — and he should know.
At one time Miles was head-over-heels in love with the starlet. But she crushed his heart and didn't bother to look back. 
So Miles left L.A. and everything associated with Dani behind, trading heartache for warm sand and lazy Caribbean waves.
But now Dani's in trouble.
Helping Dani is the last thing Miles wants to do but a good friend of Miles' needs Dani in order to make a deal happen so Miles grudgingly agrees to help.
Dani St. Claire is on a crash course for total destruction and she doesn't know how to stop. An up-and-coming starlet, she's being pushed and pulled in every direction except the right one.
When Miles shows up on her doorstep, he's the last person she wants to see but the studio won't insure Dani unless she's sober and Miles is the only person who can clean her up.
Too bad Miles hates her guts.
Too bad Dani never stopped loving him.
*****
Author Note: This novella is a sexy, sweet ride with a guaranteed HEA and a whole lot of awesome. This is a redemption, second-chance love story featuring a hot doctor and a wild starlet! Settle in for a quick, satisfying read!
Get Still Into You (Leverage Book 5) by Alexx Andria at Amazon
Have you read this book or another by this author? Tell us about it in the comments!