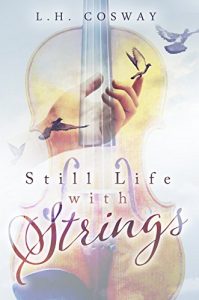 Steam: Steam Level 4
**An adult contemporary romance**
My name is Jade Lennon and I stand still for money.
The night I saw Shane Arthur watching me everything changed. A man in a suit always catches my eye, but it was the way he looked at me that was different. Like he knew me or something. He didn't know me, especially not in my costume. My sobriety rests on staying away from men, but there was something about him that made me throw caution to the wind.
After all, I was never going to see him again, right?
Wrong.
Standing still isn't the only way I make my money. I also bartend at a concert hall. Never in my wildest dreams did I think Shane was going to show up there. Not only that, but he's the most recent addition to the orchestra. So now on a daily basis I have to resist one of the most beautiful men I've ever met and he plays the violin. For me that's one hell of a deadly cocktail.
He wants me to teach him how to live. I'm not sure how much a twenty-six year old recovering alcoholic who works in a bar and moonlights as a living statue can teach a world class concert violinist, but I'm sure going to try.
Not suitable for readers under 18 years. Contains strong language and scenes of a sexual nature.
Get Still Life with Strings by L.H. Cosway at Amazon
Have you read this book or another by this author? Tell us about it in the comments!