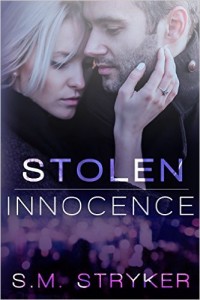 Steam:: Steam Level 5
What would you do? What would you do if the woman that you love, the woman you just made love to, the woman that trusts no one with her secret, just told you her deepest darkest secret? A secret full of demons, a secret that would be anyone else's nightmare. One that never in a million years would you have guessed. Now what would you do if you came face to face with that nightmare, the demons, the devil himself? What would you do to protect the woman that you never expected to take such a hold of you heart? What would you do? Would you let her walk away to save yourself or would you die for her? What would you do?
THIS IS A STAND-ALONE NOVEL. Due to strong language and sexual content & sex abuse, this book is not intended for readers under the age of 18.
Get Stolen Innocence at Amazon
Get Audiobook
What format is this book in? eBook, Print Book, Audiobook
Have you read this book or another by this author? Tell us about it in the comments!