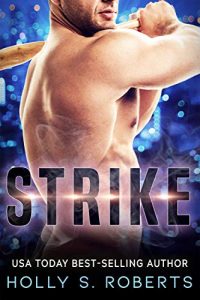 Steam: Steam Level 5
It's time for more baseballs than a girl knows what to do with!
Every girl wants a fairytale life—every girl except Jaycee Shumway. She wants to keep her brother and sister out of the hands of Child Protective Services and find a way for her brother to attend college. When the opportunity for easy money lands in her lap, desperation makes her risk it all.
Yes, she knew she was breaking the law, and yes, she knew she could wind up in jail. But, for once in her life, Jaycee needs cosmic forces to roll in her favor.
Professional baseball player, Reed Tyler, would be considered the perfect prince charming but not on the night he catches Jaycee breaking into his home. Naked and furious he turns the tables on the fighting burglaress to become the evil villain.
When reality snaps Reed back to the real world, how can he resist being a knight in shining armor when he discovers Jaycee holds the one thing he's always wanted in his life?
Will his wicked mother ruin it all or will Jaycee stand up against the forces of destiny and grab her happy ending?
Throw in the cutest six-year-old you've ever met, a Goth brother wise beyond his years, an old tomcat who melts your heart and you might laugh your way to your own forever after.
There's three strikes in baseball, nine lives for a cat, and one chance at finding true love.
This book contains adult situations and more balls than a girl knows what to do with.
Get Strike (Completion Book 2) by Holly S. Roberts at Amazon
Have you read this book or another by this author? Tell us about it in the comments!