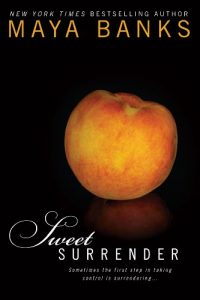 Steam: Steam Level 5
First Book in the Sweet Series by Maya Banks, and it "might just singe your fingertips off."—New York Times bestselling author Nalini Singh
Under Faith Malone's soft exterior lies a woman who knows what she wants: A man who'll take without asking—because she's willing to give him everything…
Dallas cop Gray Montgomery wants only to find the guy who killed his partner and bring him to justice. What he's found so far is a link between the killer and Faith—and if Gray has to get close to her to catch his man, all the better. She's everything Gray desires in a woman, but he suspects she's playing games. No way would she allow a man to call the shots in their relationship. Or would she?
Faith sees in Gray the strong, dominant man she needs, but he seems determined to keep her at a distance. So she takes matters into her own hands to prove to him it's no game she's playing. She's willing to surrender to the right man. Gray would like to be that man. But catching his partner's killer has to be his first priority. Until Faith is threatened and Gray realizes he will do anything to protect her…
Get Sweet Surrender (Sweet Series Book 1) by Maya Banks at Amazon
Get Audiobook
Have you read this book or another by this author? Tell us about it in the comments!