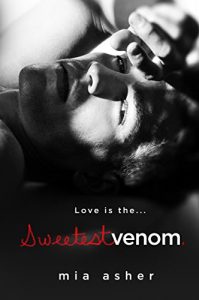 Steam: Steam Level 4
Love is the sweetest venom.
Lawrence
I told her I wanted her body and not her love.
I lied.
Ronan
I fell in love with a lie…
She was beauty and destruction.
Kissing her was a tender song.
Owning her body, a wild poem.
Loving her, my downfall.
But she was mine.
Or so I thought.
Blaire
One man offer me his love.
The other, the world.
I'm falling, falling, falling …
And there's no end in sight.
Get Sweetest Venom (Virtue Series Book 2) by Mia Asher at Amazon
Get Audiobook
Have you read this book or another by this author? Tell us about it in the comments!