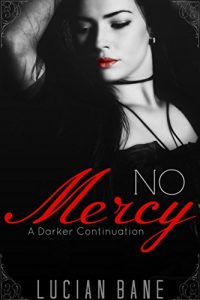 Steam: Steam Level 5
Sade and Mercy's journey takes a dark turn in No Mercy A Darker Continuation
Some nightmares last only minutes. Sometimes those minutes last a lifetime.
Dark lusts and self-loathing become a merciless dance Sade can't escape. Surviving one night of horror leads him to a ledge he's never been, where terror mixes with his sadism and masochism for a whole new monster with No Mercy.
***WARNING****
There are scenes in the story that could be triggers for those who have suffered abuse. I did my best to shelter the reader at the more abusive parts while bringing to life a story of darkness that involves varying degrees of sadism and masochism, and the clutch they can have upon ones psyche and sexuality. Read with caution.
****
Get No Mercy: A Darker Continuation by Lucian Bane at Amazon
Have you read this book or another by this author? Tell us about it in the comments!