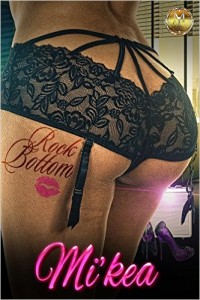 Steam:: Steam Level 4
Vincent Johnson is everything a woman wants in a man – Saved, Single, Successful, and Sexy! Natasha Thomas has given up on finding that mystical creature known as the perfect man. Imagine her surprise when Prince Charming drives up in his Range Rover! Certainly, he is too good to be true. Something has to be wrong with him. Mystical creatures do not exist! Or do they? Rock Bottom is an adult fairytale that details Vincent's journey from on top of the world to dreaming about the day he will hit Rock Bottom.
What format is this book in? eBook
Have you read this book or another by this author? Tell us about it in the comments!