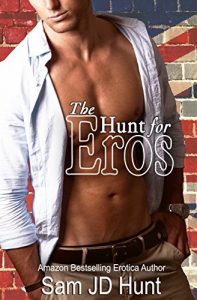 Steam: Steam Level 5
"Cambridge isn't very big, and Ben is a wealthy, handsome man. Of course we all know who he is. On top of that, he's an absolute kinky man-whore!"
American preschool teacher Jane Andrews travels to Cambridge, England and meets the enigmatic Ben Hunt, a wealthy explorer who lives on the edge, both in the art world and in his erotic exploits.
Will the smoldering Ben Hunt be able to light a fire inside the innocent Jane?
Their path is full of twists and turns, relentlessly pursued by those who would stop at nothing to possess what they desire. Nothing is as it seems, and dark secrets from the past threaten to destroy them both. Trust no one, she was warned from the grave, and it soon becomes clear to Jane that this includes the charismatic man she is falling for.
Trust No One…
Due to strong language and frequent, explicit sexual scenes, The Hunt for Eros is intended for mature audiences only, 18 years and older. This is a standalone romantic erotica novel of approximately 57,000 words with a happily ever after ending.
Get The Hunt for Eros by Sam J.D. Hunt at Amazon
Have you read this book or another by this author? Tell us about it in the comments!