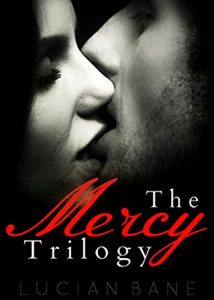 Steam: Steam Level 5
It started as a project to continue the charitable works of her deceased father. But when Mercy finds the man she believes her dad intended to help, it turns into a game of pain, lust, and danger.
The second Sade meets Mercy the do-gooder, his desires get busy plotting to condition her for his sadomasochistic appetites.
Everything goes according to his plans until he finds himself tied up and at the mercy of this woman who is nothing like the victim he'd mistaken her for.
****
She danced innocently into my Dark embrace –and blinded me with her relentless Light. ~Sade
****
***WARNING***
There are scenes of abuse via memory and in current story situations. The author took as much care as he could, while maintaining authenticity in these scenes.
Get The Mercy Trilogy by Lucian Bane at Amazon
Have you read this book or another by this author? Tell us about it in the comments!