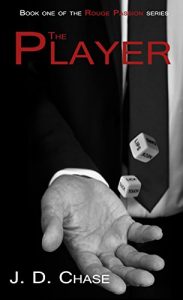 Steam: Steam Level 5
A word from J.D. –
We all have certain things that flick our arousal switches. Take suit porn, arm porn, tattoos, muscles, a particular cologne, facial hair, a nice arse, eye colour, dominance, submissiveness … the list is practically endless. This series is dedicated to all of the ladies out there who find extreme dirty talk a turn on. I'm not just talking regular dirty talk, oh no. I'm talking downright filthy and, to the narrow-minded and ignorant, it may be seen as offensive or derogatory. In reality, it's anything but.
It's play, pure and simple … a scene … seduction for the initiated and strictly limited to a couple's sexcapades. It has no bearing on how he treats his women outside of the bedroom, or any other women in his life. Of course, society at large frowns upon anything that deviates from the 'norm'. Those women must be freaks … the men, controlling abusers. But hey, while the judgemental, upstanding members of the community are busy getting their knickers in a twist, the filthy talkers are busy charming the knickers off their women with a few well-chosen words.
In this series, I also wanted to show that dominant alpha males with those delectable filthy mouths exist outside of the BDSM lifestyle. They don't have to be billionaires either. Nor members of a motorcycle club or the mafia. Ladies, they walk amongst us in many guises so if a filthy talking alpha is your thang … keep your eyes open! And if extreme dirty talk isn't your bag, walk on by and please refrain from insulting those who do get off on a filthy mouth. Personally, I'd never knock anything until I'd tried it … at least three times!
So please, don't judge! Because here's the thing, nobody is going to judge you if Xander gets you all hot under the collar … and various other places.
Enjoy! JD xx
Feisty redhead, Isla Hamilton is the ambitious Assistant General Manager of a luxury Kensington hotel. When the hotel is sold, she is desperate to become the new General Manager. There's just one problem standing in her way, and it's standing over six feet tall – the king of arrogance and inappropriateness, Xander Rhodes. Her mind hates his obnoxious, godlike presence but, no matter how hard she fights it, her body reacts to his distinct style of directness, particularly his dirty mouth, and maintaining a professional distance soon becomes difficult.
Events from the recent past haunt her, forcing her to swear that she'll never give another man a chance to hurt her. But Xander isn't interested in commitment, he's too busy battling his own demons that are shrouded in secrecy so he can't hurt her, right? When he warns her that spending the night with him would only make her crave him like an addiction, she is sceptical and determined to prove him wrong. If anything, she'd make him crave her.
But will she be ready to handle the fallout if she succeeds?
WARNING: CONTAINS EXPLICIT LANGUAGE AND DESCRIPTIONS, EXTREME DIRTY TALK AND ROUGH SEX. IF YOU DON'T LIKE A FILTHY-MOUTHED ALPHA, THIS IS NOT THE BOOK FOR YOU!
Get The Player (Rouge Passion Book 1) by J.D. Chase at Amazon
Have you read this book or another by this author? Tell us about it in the comments!