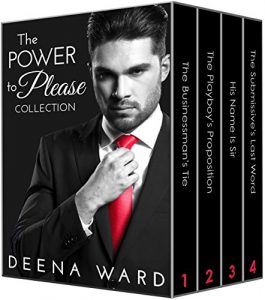 Steam: Steam Level 5
The complete, four-book series in one volume — a dark and sensual tale of loss and redeeming love. Now save 25% over buying the books individually
Who knows where one night of passion might lead?
Out celebrating the official end of her disastrous ten-year marriage, Nonnie Crawford attracts the notice of a dark-eyed stranger. His smile is an invitation, a dare. When he seduces her in a back hallway of the bar, she yields to his demands and experiences the most sensual moment of her life.
"Our kind will always find one another," he tells her before they part.
So begins Nonnie's journey into the alluring but sometimes dangerous realm of BDSM. She yearns to submit herself to a powerful, dominant male and two Doms vie for that submission, the enigmatic Businessman and the charming Playboy.
Knowing who to trust is always a challenge, and the odds of making a mistake are multiplied when gripped by new, thrilling desires. Nonnie's choices prove the difference between perfect bliss and utter ruin.
She'll need trust and truth as she struggles to earn indestructible love, and to claim, with that love, the ultimate power to please.
This series contains explicit language and scenes of a sexual nature.
Approximately 312,000 words, 1,100 print pages.
Get The Power to Please Collection by Deena Ward at Amazon
Have you read this book or another by this author? Tell us about it in the comments!