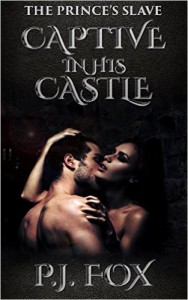 Steam:: Steam Level 5
Shy, reclusive exchange student Belle Wainwright doesn't know that her world is about to change.
Talked into a night out against her better judgment, she finds herself in an exclusive club where she knows no one. And finds herself the target of slavers whose purpose is to satisfy those men—and women—whose tastes have grown too dark for the modern world. Whose needs cannot be met by normal means. Who love…but on their own terms.
Abandoned by her friends, she's simultaneously rescued and captured by a man who is at once a hero and a figure from nightmare. A dark prince who hints, enigmatically, at his own even darker needs. Who describes himself as a man with no soul. But who is, nonetheless, beautiful and brilliant. And whom Belle finds captivating, even though she knows she shouldn't….
This book is intended for mature audiences.
Get The Prince's Slave: Captive In His Castle at Amazon
What format is this book in? eBook, Print Book
Have you read this book or another by this author? Tell us about it in the comments!