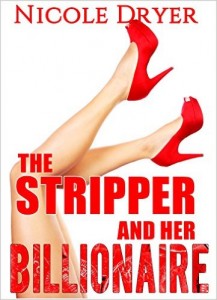 Steam:: Steam Level 4
When Amber takes a job as a stripper, she's mostly worried about money. Well…money and her disgusting, horny landlord… She's given up on Los Angeles and just wants to earn enough to get home to the mid-west. If she can hang in there for a couple more weeks, she'll have enough.
When a handsome customer in a very expensive suit wants to hire her for a private birthday party, she's excited. One good party could earn her enough coin to get out of L.A. for good. Unfortunately her boss has other ideas – and he gets violent about them. How can she get out of the mess she's in? She has no money and her job is threatened in the worst way possible. She is in way over her head.
When the handsome customer offers her a way out, who is she to say no? He might be a total stranger, but he's dangerously sexy. Plus she's never even been in a limo before…
Get The Stripper and Her Billionaire at Amazon
What format is this book in? eBook
Have you read this book or another by this author? Tell us about it in the comments!