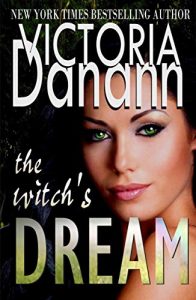 Steam: Steam Level 4
*** An elf tale wedding like no other.
*** A demon with a grudge.
*** A broken hearted knight gets another chance at love.
New York Times and USA Today Bestselling author, Victoria Danann, writes a love letter to paranormal romance that begins with an elf wedding and ends with a happily ever after full of sighs.
"…dramatically fun, sexy, and addictive." – Between the Bind
Sir Storm's heart was broken. Now the sexy vampire hunter wants nothing to do with love, or even women for that matter. But a beautiful witch who works for Black Swan as a tracker has other ideas about that.
When B Team arrives in Edinburgh, the afterglow of a romantic elf tale wedding ends abruptly when Sir Kay's fiancé, Katrina, is kidnapped by a demon with a grudge. While Litha is assigned to search for the missing girl with Storm as her escort, other members of B Team are tasked with bringing in a stray werewolf who's been causing havoc in London.
You can't miss the heartwarming follow up to My Familiar Stranger. Start reading TODAY and find out for yourself why The Witch's Dream has been called exciting, entertaining, delicious and awesome!
Get The Witch's Dream (Knights of Black Swan Book 2) by Victoria Danann at Amazon
Get Audiobook
Have you read this book or another by this author? Tell us about it in the comments!